Food demo at Wimbledon Village Fair
When Wimbledon Guild asks you if you could deliver a food demo as part of its annual Wimbledon Village Fair, you don't say no.
The guild does great community work in Wimbledon and elsewhere in the local borough and Surrey tackling poverty, supporting ageing and encouraging mental well-being.
When you learn that the fair attracted around 30,000 people in 2014, and that Wimbledon Guild's marquee is the big red thing in the middle of all that is going on (and right next to the magnet that is the Champagne tent), you think that perhaps you said yes a little too hastily.
All I had to do was keep reminding myself that I loved the dish I was about to showcase. I also could not come up with a dish that better marked my first public outing since MasterChef.
The last that viewers saw of me was the Swedish odyssey and my final salmon dish in the kitchen, inspired by that trip.
Fast forward and here we are, during what is Swedish midsummer. I have decided to demo a dish I have been serving variously as a starter or a canapé for a few years and which always goes down well: beetroot, dill and vodka-cured salmon with pickled cucumbers, horseradish mayonnaise and rye crispbread.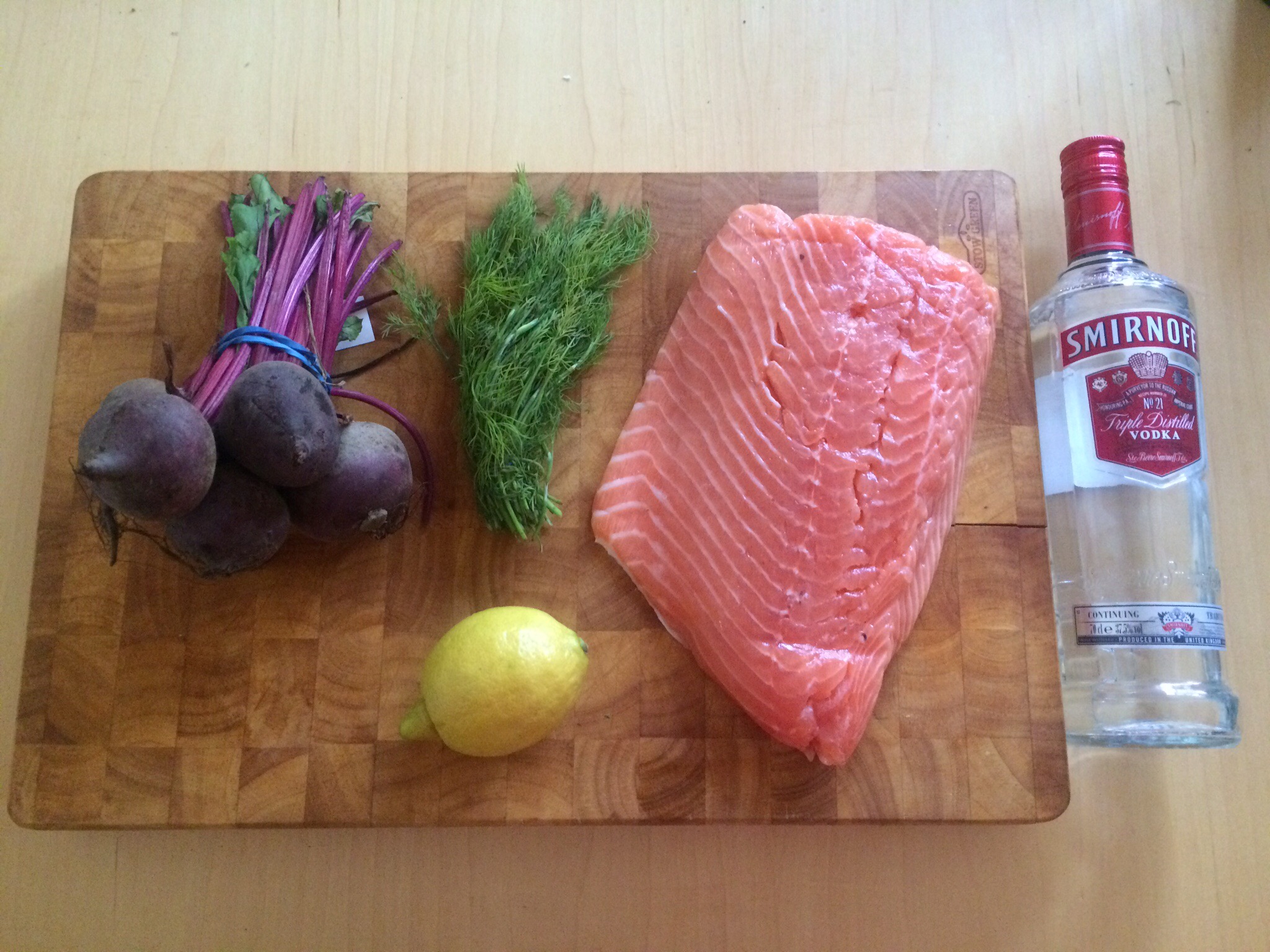 I love this dish because it looks great, doesn't require a huge amount of skill and can be done days in advance. If you are having people over and already have a million and one things to think about, a dish you can prepare in advance and forget is a godsend.
It really is as simple as taking a basic cure mixture of one and a half parts salt to one part sugar. To this you add grated beetroot, chopped dill and lemon zest.
Line a dish generously with clingfilm and spread half the mix in the dish. Place your salmon on top, then cover the fish with the remaining cure. Pour over a couple of tablespoons of vodka, wrap completely in clingfilm and put in the fridge for a couple of days with a weight on top.
How long you leave it is up to you. I usually leave it to cure for two days. At this point, the texture is beautifully tender, there is a striking contrast between the purple colouring of the beetroot and the bright coral pink of the salmon. It also has a great sheen that just looks great when presented.
Leaving it longer with intensify the flavour and remove more moisture. It still tastes great but you get to choose how you like your fish. If you have the patience.
My demo also showed how to make horseradish mayonnaise, rye crispbread and pickled cucumbers using ättika, a Swedish vinegar.
The great weather put everyone in a good mood. The crowd was great and everyone seemed to love the food. Not bad for my first time out.